THE BEST CITY - BOKE - CITY OF TIVAT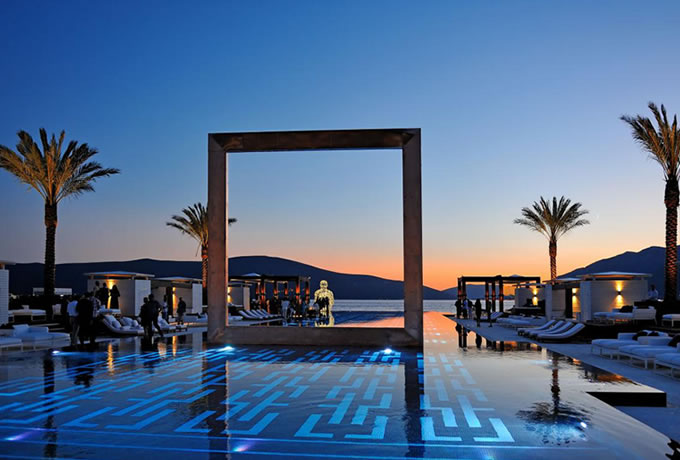 Tivat
Tivat, the youngest town in Boko Kotorska Bay, was founded at the foot of Vrmac Mountain, which separates it from Kotor. It is a city of great change and incredible destiny. It used to be a resort of rulers, nobles and poets. Tivat enjoyed a peaceful history until the end of the 19th century. However, then, the Austrian admiral caught the door of Captain Marko Krstovic and proclaimed the establishment of an Austro-Hungarian military base on the coast of Tivat. Tivat set up an arsenal, a military port and a shipbuilding facility.
For a whole year in Tivat, craftsmen, locksmiths and shipbuilders were trained. History is repeated, Tivat will once again plant a summer resort of noblemen and European billionaires, thanks to the Canadian billiard Piter Manka, providing great opportunities for life tourism. Tivat is the most beautiful town on the Adriatic coast with the luxurious marina of Porto Montenegro. The first luxury marina in the Adriatic, Porto Montenegro, is located in Tivat, and is listed on the map of favorite locations of the world's jahting clients and cosmopolitans from all meridians.
PORTO MONTENEGRO - LUXURY MARINE ON ADRIATIC SEA
PORTO MONTENEGRO
One of the most luxurious marinas on the Adriatic coast is the marinaPorto Montenegro. It is located in Tivat in the Boka Kotorska Bay, and was built at the site of the former Military-Remodeling Institute, which is now an exclusive nautical center. The status of the border crossing was granted in 2010. Close to three international airports is of great importance for Porto Montenegro. Tivat Airport is only a few minutes by car, while Dubrovnik Airport is 47km away and Podgorica Airport 90km. Guests of Porto Montenegro can enjoy the shore of the sea in luxuries and shine of newly built buildings, such as restaurants, cafes, business premises, apartments and hotels. We highlight the luxurious Regent hotel built in Renaissance Venetian style. The infrastructure of Porto Montenegro meets the needs of the most magnificent and most elegant mega yachts and thus becomes an attractive destination for the world's leasing customers. The visit of the Russian billionaire, Roman Abramovich, has been noted since the "Eclipse" yacht was anchored in the marina, which is considered to be one of the largest private yachts in the world. Certainly, Porto Montenegro has become the most up-to-date tourist product of Montenegro.