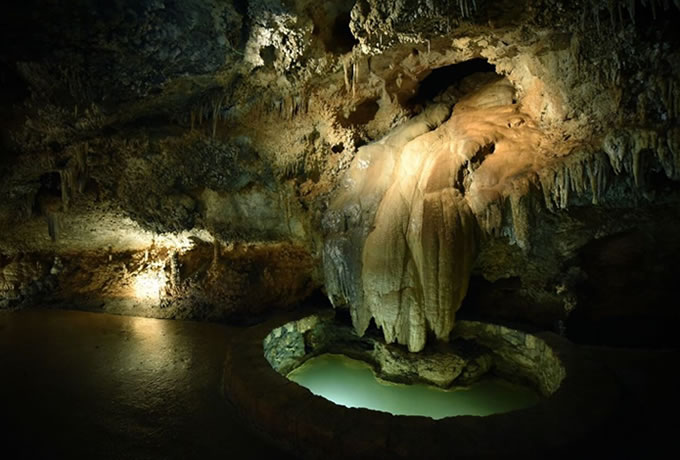 LIPSKA CAVES- ADVENTURE OF NUTS
In the immediate vicinity of Cetinje, below the Belvedere viewpoint, overlooking the picturesque valley of Skadar Lake, lies Lipka cave. It is among the most famous and most valuable caves, not only Montenegro but also Europe. Underground watercourses, lakes and springs, increase its natural beauty and make it even more appealing and attractive. In Lipska cave, nature has revealed playful and unique forms of cave decorations (stalagmites and stalactites) that leave an unmistakable impression on visitors. Lipka Cave is the first cave attraction in Montenegro that offers charming variety of karst features to give visitors a unique experience of the underworld. The authenticity of the cave lies in its true wild beauty that leaves lasting impressions and makes the visit unforgettable. Her beauty has been known since ancient times, with special attention being given to Petar II Petrović Njegos and King Nikola I, a great personality of Montenegrin history.
Lipka cave was discovered in the time that preceded Njegos, even then visits to the caves were possible. Known scholars and scientists from the 19th century have left written documents about their research on the Lipska cave, cave decorations and motifs, and the cave excavations continued in the 20th and 21st centuries. Then the city got all the features of a modern European capital with castles, theater, hotel and numerous embassies such as England, Russia, France, Bulgaria, Italy, Belgium, which today adorn this beautiful place. Today, Cetinje is an important historical and artistic intersection. With its 590 m above sea level, located below the summit of Lovćen, this city represents an oasis of peace and tranquility, natural beauty and plenty of pure and fresh air. Cetinje is about twenty minutes drive by car from Budva, just as much from the Podgorica capital or some forty minutes drive from Kotor through the famous Njegus. After visiting the city sights: Cetinje Manastir, Church of Nacipura, Billiards, Orlov Krš, Kralja Nikola Castle, Vladinodom, walk through the Balšićapazaromi Katunskomulica, pass through the old Mlin, then make sure to stop by Yelow Moon for refreshment. If you are delighted with what you saw in the prieston, you can spend the night in Cetinje Hotel Grand or at Ivan's Korit. During the sightseeing of Cetinje and suburban part of Montenegro, do not forget to try Njegus's specialties: cheese, prosciutto and famous Crmnic wine.